Enjoy your perfect pool water temperature.
Take a dip in your swimming pool even during the colder months without worrying about the heating costs. For an environment-friendly, money-saving, and low-maintenance pool heating option, turn to us at JC Solar Enterprises Inc.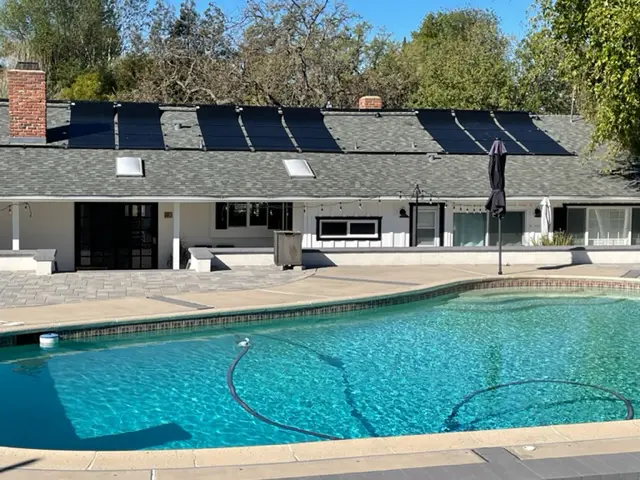 Call JC Solar today and add a pool solar system to your investment.

Pool solar heating is the most cost-effective and efficient way to heat your pool. After investing in pool solar panels, you'll reap the benefits.


Use your pool whenever you want. With a pool solar system, it automatically operates whenever the sun is shining and your pool pump is running.
Quality equipment. Our pool solar panels which are made in the USA have the best rating and warranty on the market.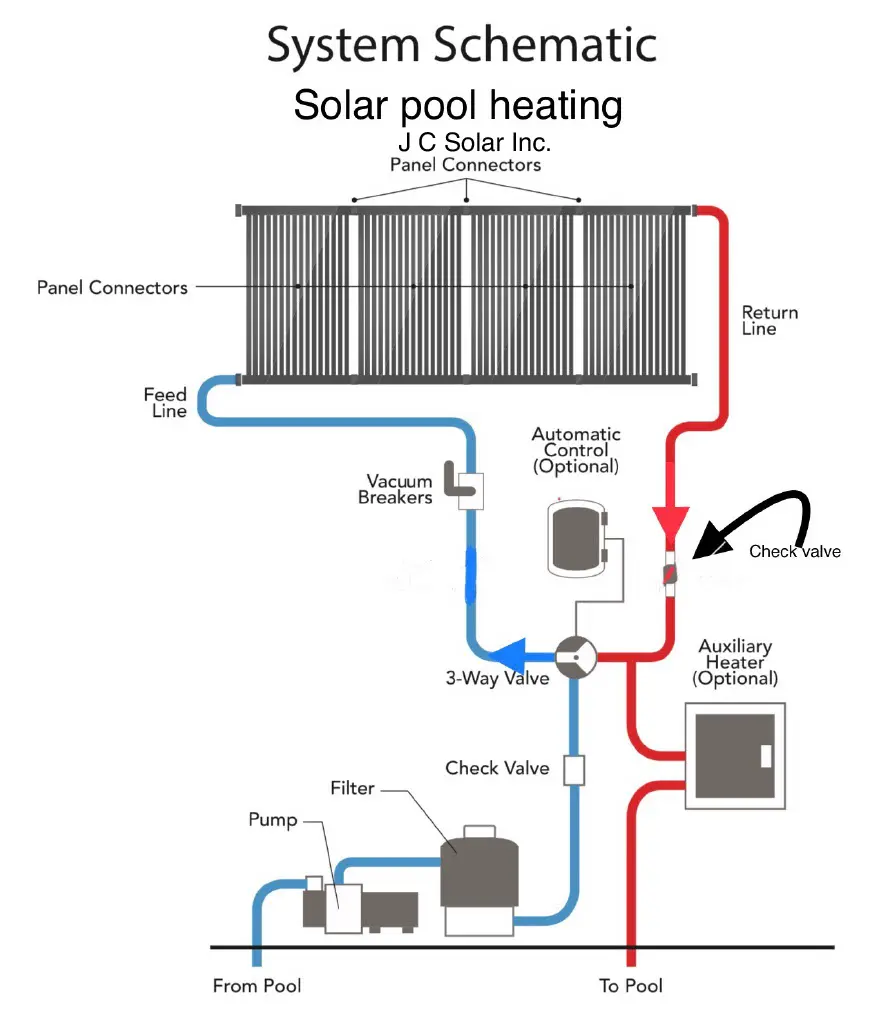 With an automation package, our solar pool heating systems are completely autonomous. Once you set your desired temperature, sensors will monitor your pool's water temperature and the amount of sun available to the solar panels.
If the water needs to be heated, the solar valve opens and diverts the pool water up to the solar panels where the water is heated and sent back into the pool. This process is repeated until the pool reaches its desired temperature.